Saturday October 14, 2017
10am-1pm
$35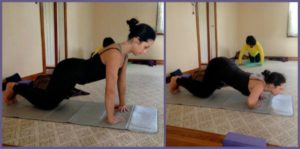 The Basics Water flow emphasizes wavelike spinal movements that increase strength, flexibility and energy in the spine as well as the chest, abdomen, shoulders, arms and hands.
This workshop is a perfectly paced extended practice ~ a special opportunity to let go into the flow. As always, our practice includes asana, pranayama and mudra.
As the physical tensions release, the subtle energy begins to flow, bringing us into a deeply relaxed, peaceful and joyful state.
Only a few spaces left ~ register soon!!!