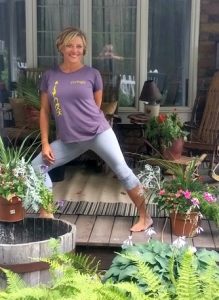 What a lovely way to begin a Saturday – TriYoga, great company, and fresh local fruits, flowers, and vegetables!
Please join TriYoga Teachers Alaina Petrillo, Katy Houser, Julie DiDomenico and me, Julie Means,  at the Farmers' Market on Saturday July 23th.
We'll be focusing on the Air element, and flowing through the spine in a series of standing postures, accessible to all – really!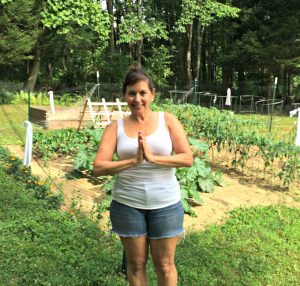 We'll be there from 9-12, with TriYoga Flows at 9:30, again at 10:30, and 11:30.
Curious about YOGA?  This is a perfect opportunity to have a free mini-experience.
Curious about TRIYOGA?  What makes this flowing method of yoga so unique? Please come check it out!
No mats or any other props necessary; just bring your curiosity and your willingness to breathe and move.  Oh, and family and friends, too!
See you ~ in the Flow!